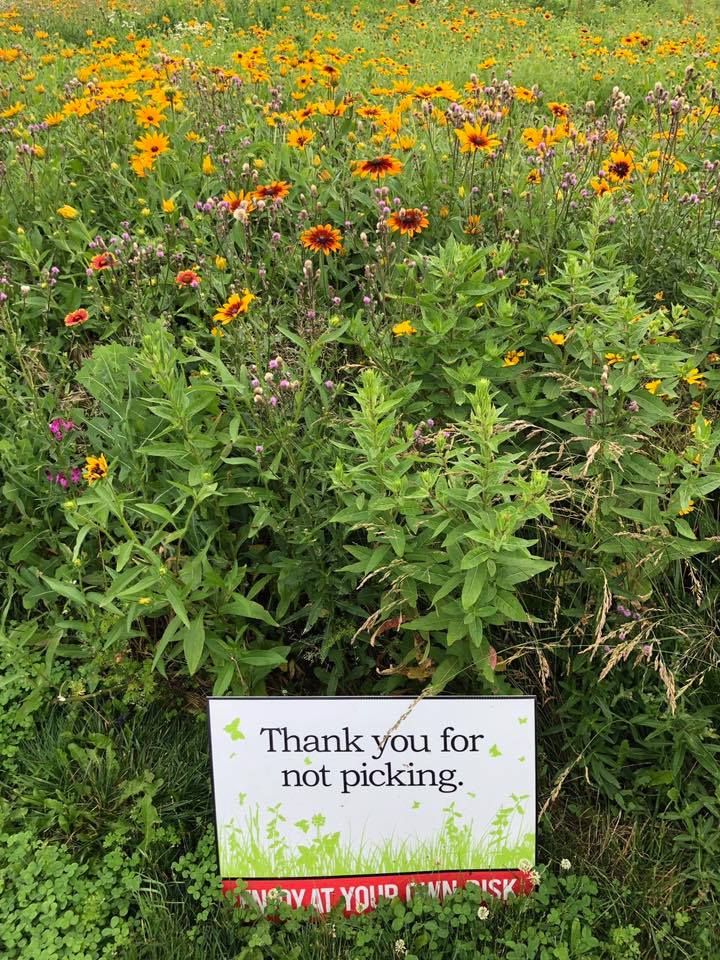 • For additional safety, please park in the designated area off the farmstead driveway rather than pulling off the side of the road. Be cautious and respectful of the property and other guests – THANK YOU!!!
• Additional fencing and landscaping – thank you for not climbing or sitting on the fences.
• Benches for your enjoyment.
• Mowed trails through the wildflowers to make it easier to navigate and enjoy.
• 7 additional rows of Cab Franc wine grapes – please use caution and respect this "labor of love."
• Chickens – hoping to raise a small brood of Ameraucanas that lay bluish-green eggs.
• We love your shared comments and pictures – enjoy!!!